Soft skills is an aspect that is very often ignored, good technical knowledge needs to be complimented by an ability to communicate this knowledge. Soft skills are an important part of any person's life and would enhance their work.In this regard, a particularly good book has been recently published..
Managing Soft Skills
Authors
: Prof. K. R. Lakshminarayanan , Dr. T. Murugavel
Publishers
: Scitech Publications (INDIA) Pvt. Ltd.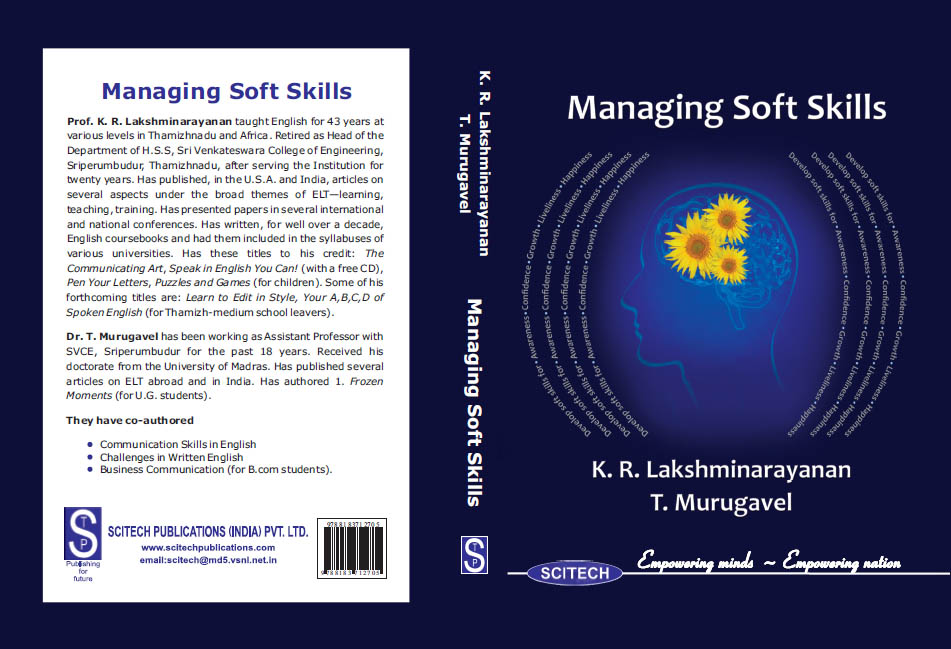 Life is generally good. It can become better if you can handle these soft skills well. Are they one too many? Are you awed by their multitude? Of course, you must already be using quite a few of these skills with skill. Equally, you must have realised there are some of them you were not sure about, you had little idea about. Knew them or not, use them for you and for others. Use them and see their power. Use them and feel your pulse racing. Use them and experience the transformaiton that comes about around you. May be, just may be some of them are beyond your reach, do your best and worry not. Keep trying. Effort is the best part of life, best part of the bargain, enjoy it while you can! Ah, just an afterthought. Is this 'it' the effort or life or the bargain? This or that or all three? Well, the choice is yours! Au revoir!
-Prof. K. R. Lakshminarayanan , Dr. T. Murugavel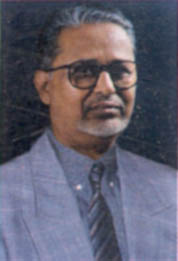 Prof. K. R. Lakshminarayanan taught English for 43 years at various levels in Thamizhnadu and Africa. Retired as Head of the Department of H.S.S, Sri Venkateswara College of Engineering, Sriperumbudur, Thamizhnadu, after serving the Institution for twenty years. Has published, in the U.S.A. and India, articles on several aspects under the broad themes of ELT—learning, teaching, training. Has presented papers in several international and national conferences. Has written, for well over a decade, English coursebooks and had them included in the syllabuses of various universities. Has these titles to his credit: The Communicating Art, Speak in English You Can! (with a free CD), Pen Your Letters, Puzzles and Games (for children). Some of his forthcoming titles are: Learn to Edit in Style, Your A,B,C,D of Spoken English (for Thamizh-medium school leavers).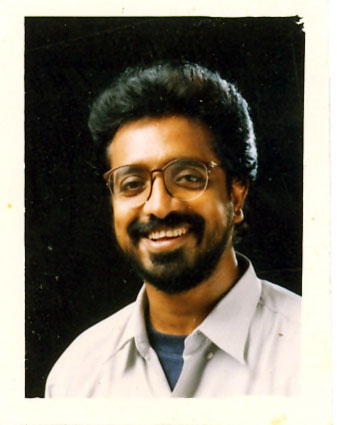 Dr. T. Murugavel has been working as Assistant Professor with SVCE, Sriperumbudur for the past 18 years. Received his doctorate from the University of Madras. Has published several articles on ELT abroad and in India. Has authored 1. Frozen Moments (for U.G. students).